Take your business to new heights
Inspir opens up new horizons for your business 
Using modern technology and the most effective strategies. 
Inspir is a professional Saudi company licensed by the Ministry of Commerce, License No. (15246) founded in 2017 by experts specialized in modern HRM to provide human resources consultancy and services to establish & develop of organizations by designing operational and strategic plans, Polices and procedures for different sectors, which achieve high levels of Growth and stability of organizations in the labor market
our vision
Providing professional and modern human resources services and consultations that meet customer needs and achieve a high level of growth, stability and productivity.
Our Mission
Using the latest HR strategies and effective communication to provide HR services in the least possible time and cost through highly experienced and qualified consultants to achieve clients' goals..
Our values
During our work, we are governed by a set of values and rules that have become the secret of our success... These values are:
Confidentiality and Preservation of Clients Information
Keep customers data strictly confidential
Excellence
Meet clients ' needs honestly, sincerely and clearly.
Clients Retention
Effective communication and follow-up with clients to achieve excellence and clients satisfaction
Excellence
Providing human resource services and consultations in a modern way that suits the clients needs.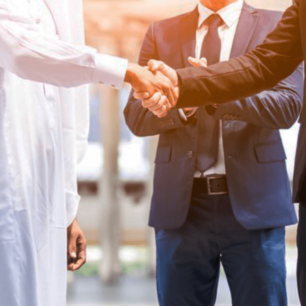 We are proud to provide modern human resources services that contribute to enabling companies to compete and be sustainable in the labor market. Inspir provides a variety of services in the field of modern human resource management through our previous experiences, which gained us experience and the ability to know the nature of the difficulties facing companies in the labor market. Despite the difficulties we faced during the previous years, we believe that we have successfully reached the customer's trust through effective communication and providing services in a distinctive and competitive manner. In Inspir, we have a group of highly qualified consultants, which has enhanced customers' confidence in the services provided. We are all working in accordance with the vision of the Kingdom of Saudi Arabia 30/20 to achieve the most important goals of the national transformation programs to improve the performance of the private and public sector and raise efficiency and productivity
Companies we are honored to do business with
Our team at Inspir includes qualified consultants with international experiences who have great experience in modern HR strategies. They have sufficient experience with the nature of the obstacles faced by the private and public sectors, and they are aware of the challenges facing these sectors to keep pace with the requirements of change and development.
Get a consultation
Get a consultation now
Register your details in the form below, and we will be happy to contact you
Customer testimonials
Samples of customer testimonials
Over the course of 19 years, we have dealt with various types and sizes of companies and institutions, and everyone has witnessed us excellence, quality and good handling.

Inspire is the best in this field, for the first time we achieve this success thanks to their services and advice
Inspire has proven to be a distinguished managing partner that we have been honored to work with for 6 years now

Since our inception, we do not use the services and advice of another company .. They are really distinguished.
The basic package for start-up companies
(from 1 employee to 5 employees)
most popular
Silver package
(from 6 to 15 employees)
The golden package
(from 16 employees to 30 employees)